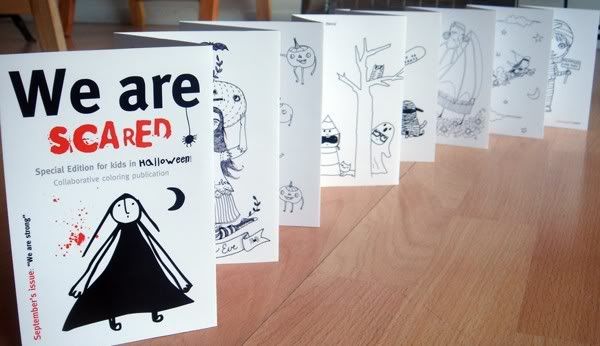 look! a halloweeeenie colouring in book! pumpkins and black cats and bats and rats and frogs eyes too.
'we are...' is a little colouring book started up by yael frankel. each month etsy artists are asked to contribute black and white drawings on a particular theme. this months theme is halloween and (although that isnt celebrated here in australia) ive contributed a little drawing!
'we are' is printed on 250 gr paper and folds up into a little postcard sized book.
you can pick up a copy
here at yael frankels etsy shop
.